CASA DE VILA NOVA VINHO VERDE ROSE 2017
Regular price

1,650 円

(税込)

Regular price

1,700 円

Sale price

1,650 円

(税込)

Unit price

per
ギフトラッピング・熨斗は、カート画面にて選択いただけます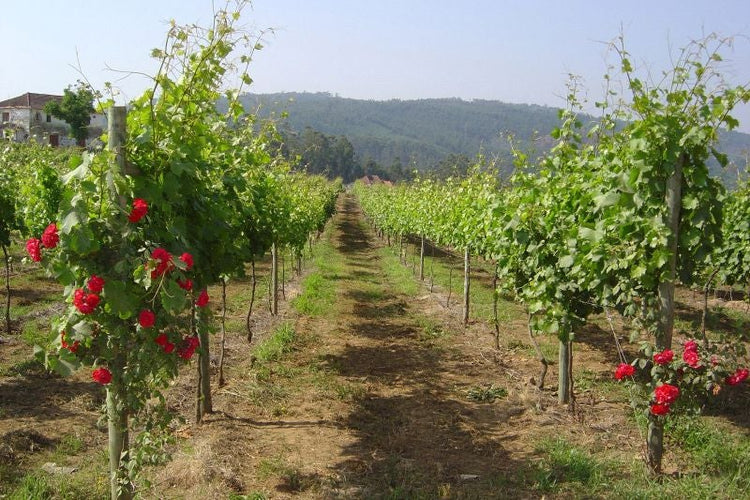 詳細情報
Vintage
2017
Color/Type
Rosé, Dry
Body
Medium
Style
Sustainable

&

Classic
Barrel
Stainless Steel
Country
Portugal
Region
Sousa/Vinho Verde
| | |
| --- | --- |
| Grade/Grading | Vinho Verde DOC (Appellation d'Origine Contrôlée) |
| Grape Variety | 100% Espadeiro |
| Alcohol Content | 12% alcohol by volume |
| Volume | 750ml |
| Type of cork | Cork |
| Serving Temperature | 7-9°C |
| Remarks | |
About the wine.
All grapes are hand-picked and quickly transported to the winery where they are pressed by the stem for 4-5 hours. Fermentation takes place for four weeks in a controlled environment at 14 degrees Celsius. The next stage of fermentation involves weekly batonnage until bottling. It is rare to find a rosé made exclusively from Espadeiro grapes, and its dry mouthfeel makes it a perfect complement to a variety of dishes as a supporting player. In Portugal, it has been made to be drunk with dishes that make use of local seafood. As a result, it goes very well with Japanese cuisine that uses a lot of fish, and has been gaining attention in the wine industry in recent years. The wine has aromas of blackberries, raspberries, and guava, with a balanced freshness that lingers for a long time. This wine can be enjoyed with potato salad with blue cheese, mushroom quesadillas. It goes well with robust meat dishes such as steak, and Japanese dishes such as tempura, yose-nabe, and mizutaki. From peculiar blue cheeses to simple mizutaki, it is a supporting player that can elevate a variety of dishes to a higher level.
It is a rare rosé wine made only from Espadeiro grapes.
About the winery.
Owned by the Lancaster family, "Casa de Vila Nova" is said to be a descendant of the Portuguese royal family. In the late 1970s, the Lancaster family planted about 12 hectares of vines. In the late 1970s, the Lancaster family planted about 12 hectares of grapes, mostly indigenous Portuguese varieties most commonly used for vinho verde. 2003, Bernardo Lancaster and his brothers inherited the property and began reclaiming the vineyards and producing vinho verde. In 2003, Bernardo Lancaster and his brothers inherited the property and began revitalizing the vineyards and producing Vinho Verde, which has been a driving force in bringing attention to the Vila Nova area.
A beautiful and historic winery
Casa de Vila Nova is located in the Sousa sub-district of the Vinho Verde parcel. Known as the Entre Duro e Minho region of northern Portugal, the Vinho Verde land is heavily influenced by the Atlantic winds. The unique characteristics of the soil, microclimate, grape varieties and wine culture set it apart from any other wine-producing region. Casa de Vila Nova is dedicated to producing high quality vinho verde and earning its Designation of Origin. To this end, in addition to grapes from its own vineyards, it also uses grapes from other producers in the region, under strict selection and high quality control.


Arching Vines
Casa de Vila Nova is a wine producer that combines the tradition and experience of its founders with the energy and innovation of a younger generation. Our goal as a company is to offer our customers a young and fresh Vinho Verde, unique in the world, of great quality and true differentiation close to the end consumer. The company uses grapes such as Alvarinho, Avesso, Loureiro, Arinto, Fernand Pires, and others such as Chardonnay and Sauvignon Blanc to produce wines with different expressions.
One of the winemakers, Bernard Lancaster, holds the title of Baron.



Liquid error (sections/product-recommendations line 53): comparison of String with 0 failed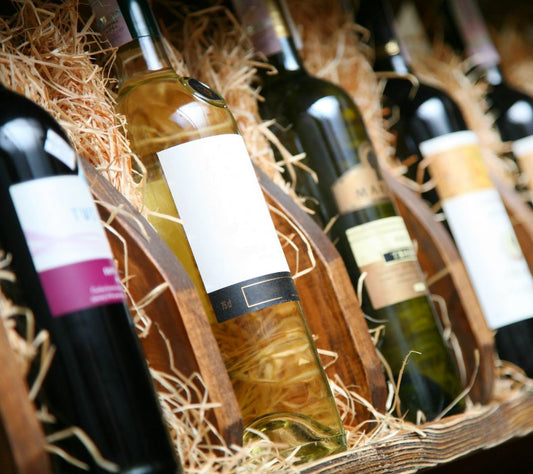 OINOS's ENIGMA monthly wine subscription service!
Each month, OINOS will automatically deliver a rare wine carefully selected by OINOS.
The contents are ENIGMA!
You will have to wait until you receive it.
However, we will send you a combination of wines that will always be a better value than the actual price of your purchase!
We will take the liberty of sending you a type of wine that you might not normally choose on your own!
Learn more about subscriptions.
Our commitment to OINOS products
Whether it is a reliable product, an interesting product,
and whether the product is rooted and loved in the area....
We select our products with these considerations in mind.
We select products based on these important factors. We actually visit the site, talk with the creator, face to face, and select only what we think is authenticーー
I think this is much more interesting than chasing temporary fads.  
- G.Anastasios -
At OINOS, our representative, who has visited more than 200 production areas, selects only products based on a variety of factors, including the taste of the product, the reliability of the producer, and unique characteristics.
Read more