SANTO WINES SANTORINI ASSYRTIKO GRANDE RESERVE 2014
Regular price

9,680 円

(税込)

Regular price

Sale price

9,680 円

(税込)

Unit price

per
ギフトラッピング・熨斗は、カート画面にて選択いただけます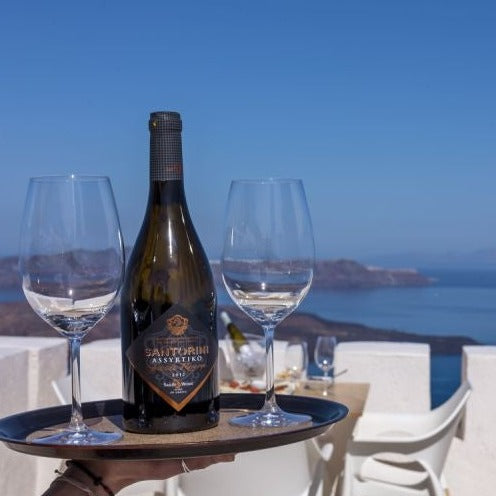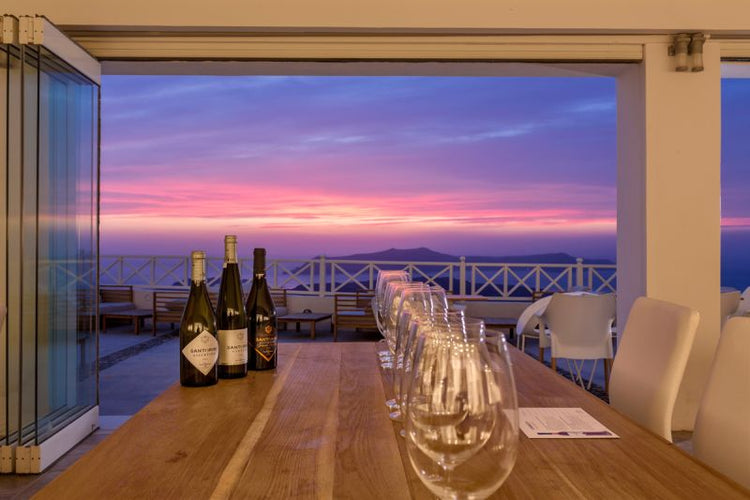 詳細情報
Vintage
2014
Color/Type
White, Dry
Body
Full
Style
Sustainable

&

Classic
Aging Barrels
French oak barrels
Country
Greece
Region
Santorini / Cyclade Islands
| | |
| --- | --- |
| Grade/Grading | PDO Santorini (Protected Designation of Origin) |
| Grape Variety | 100% Assyrtiko |
| Alcohol Content | 15% alcohol by volume |
| Volume | 750ml |
| Type of cork | Cork |
| Serving Temperature | 8-10°C |
| Remarks | |
About the wine.
This wine is made from 100 year old vines, with 6-8 hours of skin contact, pressed and aged in French oak for 12 months (no new oak). (After pressing, the wine was aged in French oak for 12 months (no new oak was used) and then released 12 months after bottling. Toast, bay leaf, peach, honey, apple, and spice. Very dry on the palate, with a long, slightly salty acidity finish.
This is a gorgeous wine that pairs well with grilled fatty fish or white meat with creamy sauces, or roasted red meat with herbs.
In Santorini, the donkey is an important partner in the winemaking process!
About Assyrtiko.

Assyrtiko is a rare and elegant white grape that is considered to be one of the greatest varieties in the Mediterranean. It originates from the island of Santorini (Assyrtiko Santorini), but has now spread all over Greece and has become one of the most important indigenous varieties. It produces mainly dry white wines, some of which are aged in oak, but a number of sweet wines are also made from sun-dried grapes.
Assyrtiko is one of the few white grape varieties that can thrive in hot, dry climatic conditions, while at the same time maintaining a perfect balance of high alcohol content due to its refreshing acidity. It is one of the few grapes that have not been affected by phylloxera, as it was protected by its location on the island when the disease spread. Rather than being an aromatic grape, it is a textural variety with an emphasis on extract, body and structure. It produces very concentrated white wines with mineral notes.
On the island of Santorini, where the wind and sun are strong, a special cultivation method called "kurra" is used to protect the grapes. The branches of the grapes are woven together like a basket, and the grapes are carefully protected in the basket. The resulting Assyrtiko is a dense, mineral-rich grape that is the result of thousands of years of Santorini's history.
The "kurra," which means "mother," protects the grapes.
About Santorini
Santorini is one of the Cycladic islands in the South Aegean Sea. The viticultural area of the island is about 1,400 hectares, starting at sea level and terraced up to the caldera at 150 to 250 meters depending on the location.
The soil is a mixture of volcanic ash and pumice, and along the entire length of the island there are deposits of large and small rocks composed of magnesium and iron, as well as small and large lava deposits, all of volcanic origin. Pumice, consisting of small to very small porous stones, extends from the surface to a considerable depth.
Santorini's soil is sandy, with layers more than 40 meters thick, about 3600 years old, and unaffected by the underlying layer of semi-crystalline limestone and schist. The presence of large amounts of large and small rocks composed of magnesium and iron define the soil characteristics of Santorini. These formations enrich the soil with calcium, magnesium and iron, producing soils with different moisture contents.

Santorini's soil is also characterized by a very low organic matter content. The same goes for the content of nitrogen, phosphorus and most other trace elements. There is very little clay and a very high percentage of sand (93-97%), which creates a harsh environment for the pest called phylloxera. Phylloxera eradicated most of the world's viticultural areas in the last century, but Santorini has managed to escape its harm.


Santorini's iconic white walls and the blue roofs of its churches
Santorini's viticultural areas are ancient, with varieties dating back to antiquity. Archaeological finds from the excavation of the prehistoric city of Akrotiri provide clear evidence of the existence of vineyards in Thira (Santorini) from around the 17th century BC. However, this prehistoric viticultural area was destroyed by a major volcanic eruption around 1620 BC. Around 1200 B.C., the island was re-inhabited and the vines were restored to the new volcanic soil. It is no exaggeration to say that the viticultural area of Santorini has a history of 3,000 years. Cultivated without interruption to this day, grapes and wine are at the core of the island's economic, social and cultural life.
Viticulture in Santorini has been handed down from generation to generation for 3,000 years.
About the Winery.
Santo Wines is a producers' cooperative in Santorini established in 1947. Today, with 1,200 members, it represents the island's viticulturists and produces the high-quality PDO Santorini brand while preserving Santorini's traditional cultivation methods. As a result of one of the largest volcanic eruptions in history, Santorini's strong agricultural tradition is rooted in uniquely textured soils containing lava, volcanic ash and pumice. This special composition produces a product with a unique profile and acts as a natural shield against disease. Santorini's vineyards are native because they were not affected by phylloxera and are among the oldest in the world with a history of 3,500 years.
Sunset beautifully illuminates the winery
Santorini's vegetation is not artificially irrigated and rainfall is rare on the island. Therefore, the natural humidity and sea mist are absorbed by the volcanic soil, giving it the moisture it needs. This method, known as dry farming, results in low yield production and produces grapes with unique flavors and concentration. All the work is done by hand. On steep slopes, the vineyards are terraced with lava stones called "pesurs" to facilitate access to the vineyards, ease cultivation, and maximize the ability to absorb rainwater.
Winemaker Nikos Valivaligos.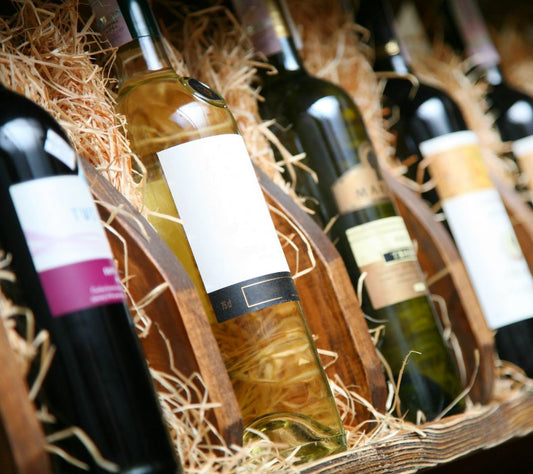 OINOS's ENIGMA monthly wine subscription service!
Each month, OINOS will automatically deliver a rare wine carefully selected by OINOS.
The contents are ENIGMA!
You will have to wait until you receive it.
However, we will send you a combination of wines that will always be a better value than the actual price of your purchase!
We will take the liberty of sending you a type of wine that you might not normally choose on your own!
Learn more about subscriptions.
Our commitment to OINOS products
Whether it is a reliable product, an interesting product,
and whether the product is rooted and loved in the area....
We select our products with these considerations in mind.
We select products based on these important factors. We actually visit the site, talk with the creator, face to face, and select only what we think is authenticーー
I think this is much more interesting than chasing temporary fads.  
- G.Anastasios -
At OINOS, our representative, who has visited more than 200 production areas, selects only products based on a variety of factors, including the taste of the product, the reliability of the producer, and unique characteristics.
Read more