TSELEPOS ESTATE AMALIA BRUT N/V
Regular price

3,060 円

(税込)

Regular price

3,400 円

Sale price

3,060 円

(税込)

Unit price

per
ギフトラッピング・熨斗は、カート画面にて選択いただけます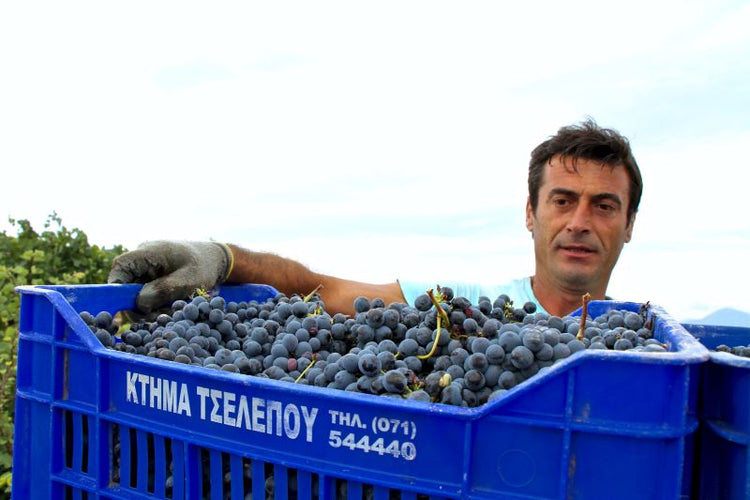 詳細情報
Vintage
N/V
Color/Type
White, Natural Sparkling
Body
Medium
Style
Sustainable

&

Classic
Aging Barrel
Stainless Steel
Country
Greece
Region
Mandinia/Arcadia
| | |
| --- | --- |
| Grade/Grading | |
| Grape variety | 100% Moschofilero |
| Alcohol Content | 12% alcohol by volume |
| Volume | 750ml |
| Type of cork | Cork |
| Serving temperature | 8-12°C |
| Remarks | |
About the wine.
The grapes used to make Amalia Brut, a natural sparkling wine, are harvested while the sugar content is low to keep the potential alcohol low. The second fermentation in the bottle takes place using the Champagne method. This sparkling wine is meant to be paired with food, and its clean finish does not interfere with delicate flavors such as dashi in Japanese cuisine. It is an elegant sparkling wine with a pale lemon green color and fine bubbles. Aromas of citrus blossoms and honey, with hints of brioche and roses. The palate is characterized by yeast and baked toast aromas, complemented by crisp acidity. It goes well with raw seafood, soft cheeses, and fruit salads.

The clean aftertaste also goes well with sushi.
About Moschofilero.
Moschofilero is an aromatic white grape originating from Greece, with pink or purple skins, a rather spicy flavor and a good acidity. It is grown throughout Greece, mostly in the Peloponnese, where it is traditionally used to make dry, bold wines with strong spice and aroma. It has a fragrant bouquet similar to that of a rose garden and is usually paired with fresh fruit or fruit-based desserts. The grape is suitable for many types of wines, including still wines, sparkling wines, and dessert wines. It is slow to ripen and is sensitive to hot climates.


This variety is often used to make white wine, but the grapes have a reddish tinge.
About the winery.
Yannis and Amalia Tserepos chose an earthy hill on the outskirts of the historic Mount Parnonas to plant their vineyard and established Kutima Tserepos in 1989. The estate is located on the southeastern edge of the Mantinian Plateau at an altitude of 750 meters. Yannis Tserepos graduated in oenology from the University of Dijon, France, and after two years of experience at a winery in Burgundy, he settled in Mantinia in 1981 and has been producing wine since that time.
Winemaker Yannis Tserepos.
The main philosophy of the winery is to establish a presence in the Greek and international market by researching, experimenting and showing all the possibilities of the Moschofilero variety. Today, Ktima Tserepos has 45 hectares of privately owned vineyards and 20 hectares of cooperating growers. Kutima Tserepos is meticulous in its viticultural practices and terroir management to ensure that the varietals reach their highest expression. Since its inception, the company has succeeded in balancing tradition with the use of new technologies to improve the quality of its wines. The work in the vineyards is done mainly by hand by staff who understand the different needs of each variety, but at the same time, there has been a transition to special technical procedures for "precision viticulture" using technology (e.g. the use of drones for mapping the vineyards, the use of the raw materials in a more efficient manner).

A winery surrounded by the majestic mountains of Greece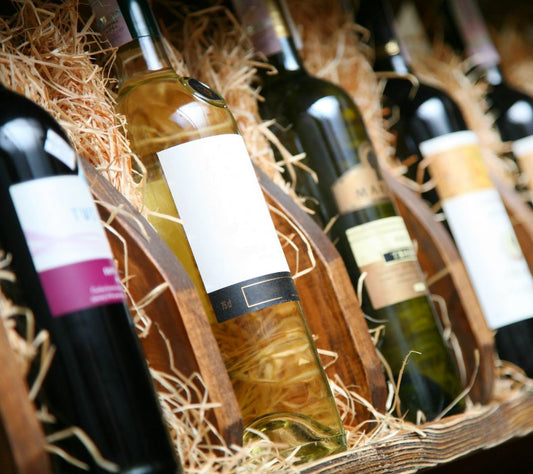 OINOS's ENIGMA monthly wine subscription service!
Each month, OINOS will automatically deliver a rare wine carefully selected by OINOS.
The contents are ENIGMA!
You will have to wait until you receive it.
However, we will send you a combination of wines that will always be a better value than the actual price of your purchase!
We will take the liberty of sending you a type of wine that you might not normally choose on your own!
Learn more about subscriptions.
Our commitment to OINOS products
Whether it is a reliable product, an interesting product,
and whether the product is rooted and loved in the area....
We select our products with these considerations in mind.
We select products based on these important factors. We actually visit the site, talk with the creator, face to face, and select only what we think is authenticーー
I think this is much more interesting than chasing temporary fads.  
- G.Anastasios -
At OINOS, our representative, who has visited more than 200 production areas, selects only products based on a variety of factors, including the taste of the product, the reliability of the producer, and unique characteristics.
Read more