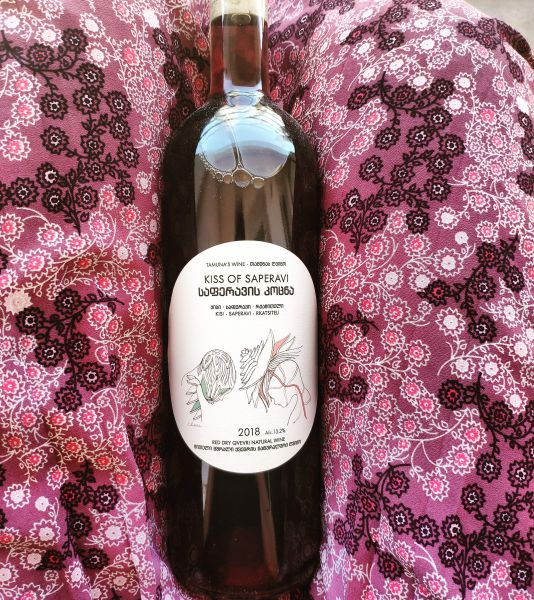 詳細情報
Vintage
2020
Color/Type
Rosé, Dry
Body
Medium
Style
Natural

&

Low
Barrel Aged
Quevevry
Country
GEORGIA
Region
Gremi/Kakheti
| | |
| --- | --- |
| Grade/Grading | |
| Grape Variety | 60% Kisi, 20% Saperavi, 20% Lukaziteli |
| Alcohol Content | 12.3 |
| Volume | 750ml |
| Type of cork | Cork |
| Serving temperature | 13-15°C |
| Remarks | |
[About the wine].
This wine has clean acidity and firm fruit flavors of mulberries, blackberries, and ripe black cherries, with some sweet spice flavors. Round tannins and good acidity provide a very nice balance. The wine underwent 12 days of skin contact and was aged for 9 months in a traditional Georgian amphora (kvevri). Not only is the viticulture and winemaking organic, but the process is also suitable for vegans to enjoy.
Saperavi is a wine that goes well with a variety of foods, but especially with gibier, hard cheeses, liver, stewed mutton, pate, sausage, salami and cured ham.
The grapes are grown using farming methods that are also recommended for vegans.
About the winery.
Tamnaz Wine is a new brand created by Cortabevis Marani (URL), which combines grapes from different regions to create wines that are unique and unconventional to the region. Tamna's Wines is a winemaker with new potential and promise for Georgian wine, incorporating new techniques but also maximizing the benefits of traditional techniques.
Winemaker Tamna Bijinashvili
The winery was built in the old Kakhetian architectural style. The winery was built in the old Kakhetian architectural style and therefore uses different sized kvevri, each of which is used for both fermentation and storage. The wines are not filtered and only use direct decanting techniques prior to bottling. The entire wine production cycle is done by hand.
All work in the cellar is done according to the lunar calendar, including pressing, stirring, opening of the quevery, and bottling.


Wines aged in a traditional kvevri
For generations, Georgia has prided itself on being the birthplace of wine. The statue of Mother Georgia overlooking the capital city of Tbilisi, with a sword in one hand and a cup of wine in the other, symbolizes the passion for freedom and the warm hospitality of the Georgian people. The world's oldest wine-producing country is now being proven by archaeological research. In 2015, a study was conducted on the history of agriculture.
In 2015, scientists studying the history of agriculture discovered 8,000-year-old ancient pottery in an archaeological dig in southeastern Georgia. The Neolithic site was the result of a joint project between the National Museum of Georgia and the University of Toronto.
Analysis of the residue (traces of grapes and grape seeds) in the pottery has been determined to be around 6000 BC. This revealed that ancient Georgia was the first place where grape winemaking was practiced. It turns out that winemaking in Georgia had been going on for 3,000 years before the invention of writing and 5,000 years before the beginning of the Iron Age.
Liquid error (sections/product-recommendations line 53): comparison of String with 0 failed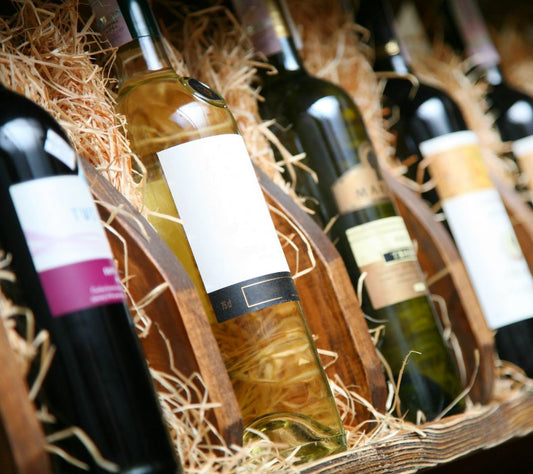 OINOS's ENIGMA monthly wine subscription service!
Each month, OINOS will automatically deliver a rare wine carefully selected by OINOS.
The contents are ENIGMA!
You will have to wait until you receive it.
However, we will send you a combination of wines that will always be a better value than the actual price of your purchase!
We will take the liberty of sending you a type of wine that you might not normally choose on your own!
Learn more about subscriptions.
Our commitment to OINOS products
Whether it is a reliable product, an interesting product,
and whether the product is rooted and loved in the area....
We select our products with these considerations in mind.
We select products based on these important factors. We actually visit the site, talk with the creator, face to face, and select only what we think is authenticーー
I think this is much more interesting than chasing temporary fads.  
- G.Anastasios -
At OINOS, our representative, who has visited more than 200 production areas, selects only products based on a variety of factors, including the taste of the product, the reliability of the producer, and unique characteristics.
Read more