OLYMPIC BREWERY MYTHOS GREEK LAGER
Regular price

3,828 円

(税込)

Regular price

Sale price

3,828 円

(税込)

Unit price

per
ギフトラッピング・熨斗は、カート画面にて選択いただけます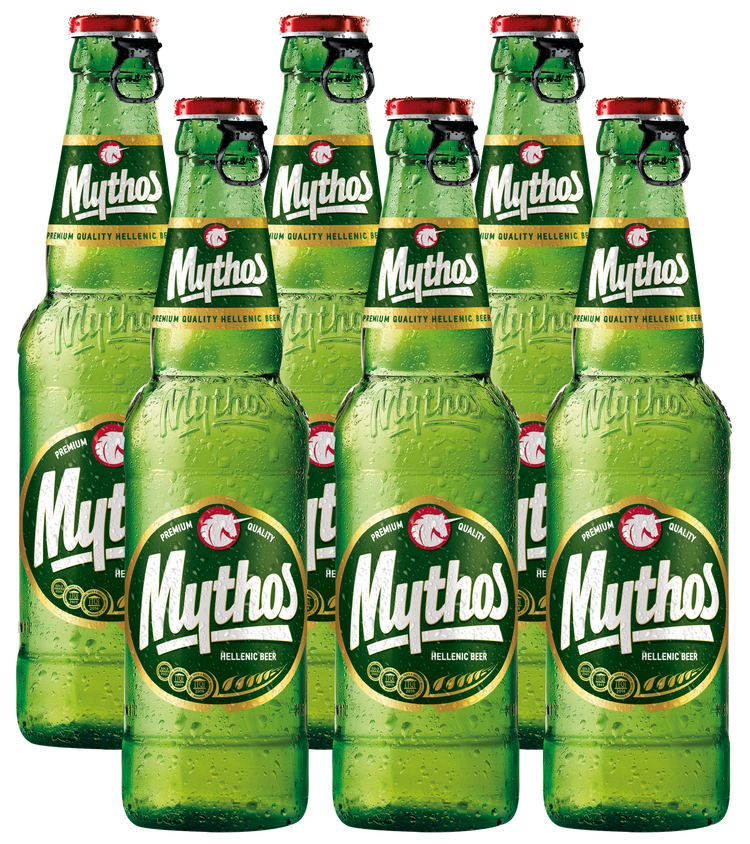 詳細情報
| | |
| --- | --- |
| Type | Lager Beer |
| Alcohol | 4.7 |
| Ingredients | Barley malt, water, maltose, hops, yeast |
| Contents | 330ml glass bottle |
| Storage method | Keep out of direct sunlight, high temperature and high humidity. |
| Shelf life | -Yes |
About the taste
Since 1864, this is the Greek beer with the longest and richest tradition. If you've ever been to Greece, you've probably seen the green bottle. This well-balanced and mellow premium lager beer has been recognized worldwide for its quality and fine taste, winning a total of 38 gold medals.
Mythos is a modern Greek lager with rich foam, a shiny blonde color and a pleasantly refreshing taste. In addition, it combines a hoppy aroma with a mild sweetness and a long-lasting aftertaste. The cap is a pull-tab, which makes it easy to open at bars, beaches, parks, and other outdoor locations.
It is a must have in the summer and even in the cold season with hot fried food.
Misos beer, a well-known Greek taverna.
The No. 1 export beer in the world
About Olympic Brewery
Olympic Brewery is one of the largest companies in the Greek domestic beer market, created by the merger of Mythos Brewery and Olympic Brewery. Combining the Greek DNA with the global dynamics of the Carlsberg Group, it has emerged as a company that can not only drive but also change the Greek beer market.

The company has two own breweries with an annual production capacity of 2.1 million hectoliters, located in Sindos, Thessaloniki and Ritsona, Evia, and produces FIX Hellas, FIX Dark, FIX Anef, Μythos, Mythos Radler, Kaiser, Henninger, Tuborg Soda, Tuborg Tonic Water, and Tuborg flavors Lemon / Lime-Green Tea / Orange-Cinnamon Soda.

Olympic Breweries operates in more than 35 countries on five continents, serving thousands of customers every day through an extensive network of partners, vendors and distributors in Greece and abroad. At the same time, Olympic Breweries is represented by Carlsberg in Denmark, Kronenbourg 1664 Blanc in France, Guinness and Kilkenny in Ireland, Grimbergen in Belgium, Angelo Poretti in Italy, Bayer's Weissbier Schneider Weisse, and Somersby carbonated cider.
Misos Beer was launched in 1997.
Mythos Brewery was founded in 1968 and launched Mythos Beer in 1997. The brewery is now integrated into the Olympic Brewery and is a member of the Carlsberg Group and is well known around the world.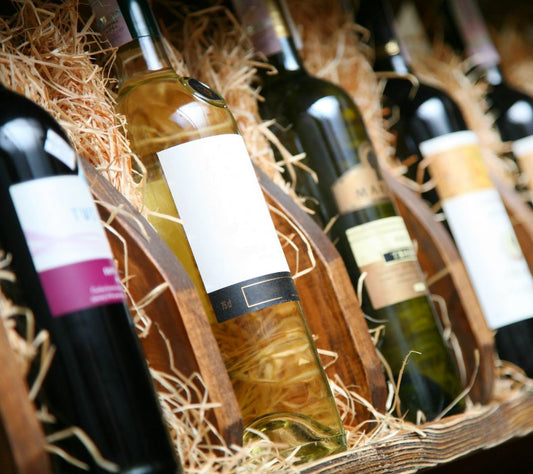 OINOS's ENIGMA monthly wine subscription service!
Each month, OINOS will automatically deliver a rare wine carefully selected by OINOS.
The contents are ENIGMA!
You will have to wait until you receive it.
However, we will send you a combination of wines that will always be a better value than the actual price of your purchase!
We will take the liberty of sending you a type of wine that you might not normally choose on your own!
Learn more about subscriptions.
Our commitment to OINOS products
Whether it is a reliable product, an interesting product,
and whether the product is rooted and loved in the area....
We select our products with these considerations in mind.
We select products based on these important factors. We actually visit the site, talk with the creator, face to face, and select only what we think is authenticーー
I think this is much more interesting than chasing temporary fads.  
- G.Anastasios -
At OINOS, our representative, who has visited more than 200 production areas, selects only products based on a variety of factors, including the taste of the product, the reliability of the producer, and unique characteristics.
Read more