COSTADOR TERROIRS MEDITERRANIS METAMORPHIKA TREPAT AMPHORA 2019
Regular price

5,940 円

(税込)

Regular price

Sale price

5,940 円

(税込)

Unit price

per
ギフトラッピング・熨斗は、カート画面にて選択いただけます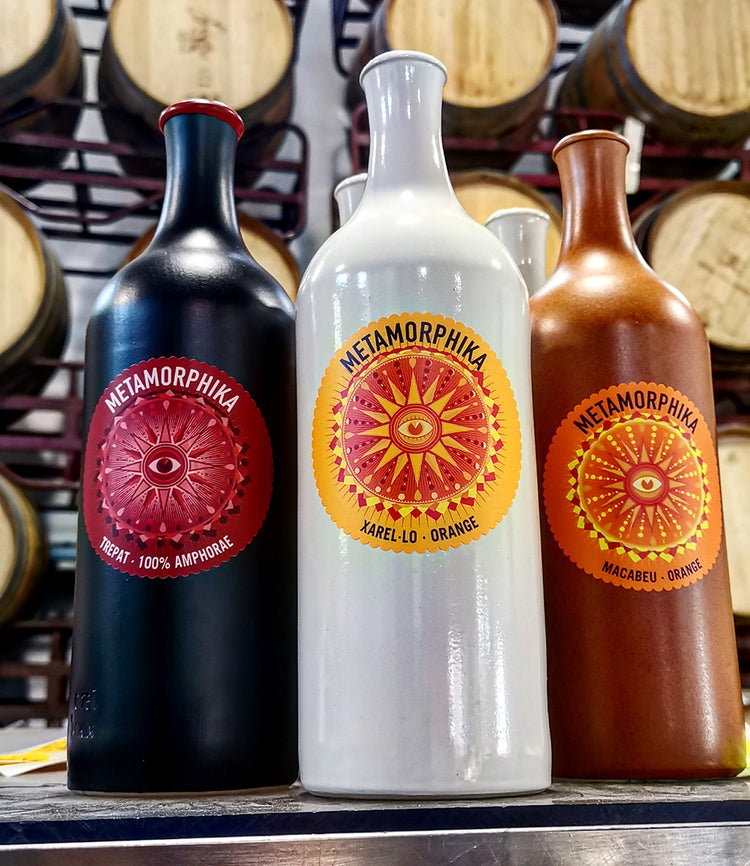 詳細情報
Vintage
2019
Color/Type
Red, Dry
Body
Medium
Style
Natural

&

Low
Aging Barrels
Amphora, French oak barrels
Country
Spain
Region
Conca de Barbera / Tarragona / Catalonia
| | |
| --- | --- |
| Grade/Grading | |
| Grape variety | 100% Trepat |
| Alcohol content | 13% alcohol by volume |
| Volume | 750ml |
| Type of cork | Cork |
| Serving temperature | 16-18°C |
| Remarks | |
About the wine.
This is a juicy and light wine with red fruits such as red cherries and raspberries with pleasant acidity and a little plum-like pulp on the taste. The wine is juicy and light, with red fruits such as red cherry and raspberry, with pleasant acidity, and some plum-like flesh. It also has some tea-like nuances, giving a complex impression, and the mild acidity keeps the overall balance.
The grapes are harvested by hand in mid-October from 100% Trepat vines, about 60 years old, planted on 1 hectare of stony clay soil, and subjected to a very strict selection process in the vineyard and cellar. Fermentation takes place in 250L clay amphorae for a minimum of 8 weeks, with no pigeage or pumping, and the cap is moved only by hand once a day. Once fermentation is complete, a second maceration with the skins lasts over three months (including the fermentation period). The amphora is filled to the top and kept closed with a steel lid secured with epoxy resin. The wine spends 7 months on the lees and is batonnaged weekly with inert gas to prevent oxidation and free SO2. The wine undergoes full malolactic fermentation and is aged for 9 months in 250L clay amphorae. No filtration is used. No oak barrels are used and all fermentation and aging takes place in amphorae.
Serve with beef, pasta, lamb, veal, poultry, and other meat dishes.
The wine is made from 100% Trepat vines that are 60 years old.
[About the winery].
Costador Terroir Mediterrani, run by João Franke, is located in Tarragona at an altitude of 700m to 86m. João Franke's Costador Terroir Mediterrani is a natural wine producer based in Tarragona, in the area around the Conca de Barbera, which is 700m to 86m above sea level. In order to express the natural taste of the grapes in this region, they practice ecological farming methods such as composting, avoiding human intervention as much as possible. Most of their wines are fermented in clay containers called Tinajas (so-called amphorae) to preserve the natural aroma of the grapes. More than 20 different grape varieties are grown at the Costador Terroir Mediterrani, most of which are indigenous to the region.

Winemaker João Franke.
The vineyards are very old, ranging from 60 to 113 years old, and span a variety of terroirs (slate, clay, calcareous, stony, limestone) at altitudes between 400 and 800 meters.
Most of the vineyards are located in a microclimate created by the forest. We practice biodynamic and other ecological farming methods. We apply compost from sheep, cows, and horses, and plant grasses in the middle of the vines to fix nitrogen and prevent land erosion (peas, fenugreek, barley, etc.). The vines are hand-trimmed of leaves to improve air circulation and to prevent fungus (mildew and mold). To keep the vines healthy, we also apply nettle decoction and decoctions of natural plants.
At an altitude of 500 to 800 meters, the temperature difference between day and night is large, and the grapes have a long ripening period to maintain freshness and acidity. Harvesting usually begins by hand from mid-September to late October, with the grapes being selected twice, once at harvest and again in the cellar. Temperature is constantly controlled throughout the entire process, from harvest to fermentation and aging, in an effort to preserve the authentic flavor and taste of the varietal.
Most of the fermentation takes place in Spanish clay amphorae (tinajas). The majority of the wines are cold pre-macerated at 5 degrees Celsius, whites are skin contacted during the entire fermentation process (1 to 14 weeks or more), and reds are fermented in amphorae for several weeks (sometimes 16 to 18 weeks) in 250, 420, 500 to 3500 liter capacity amphorae with membrane. Post-maceration.
The amphora is called "tinaha."
All maturation processes are controlled, and one person goes to the cellar every day to make sure that all processes are under control. No sulfites are added when the grapes are added for fermentation and aging. During maturation, the wine is replenished and once a week, all clay amphorae/barrels are batonnaged so that they are always level and oxygenated. No filtration is done prior to bottling, but because sugar and malic acid must always be close to zero (because sugar and malic acid can re-ferment in the bottle), natural malolactic fermentation is always done on all wines.

In winter, the vineyards are covered with snow.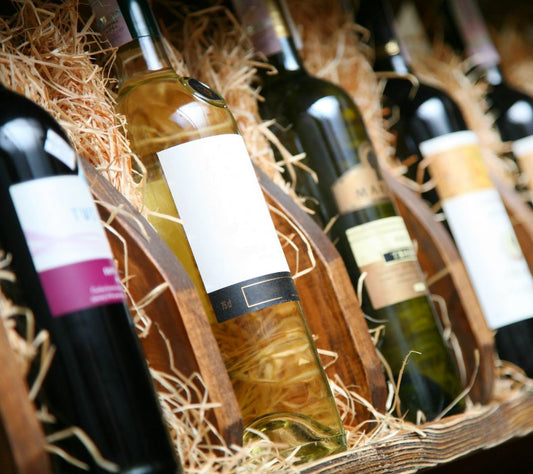 OINOS's ENIGMA monthly wine subscription service!
Each month, OINOS will automatically deliver a rare wine carefully selected by OINOS.
The contents are ENIGMA!
You will have to wait until you receive it.
However, we will send you a combination of wines that will always be a better value than the actual price of your purchase!
We will take the liberty of sending you a type of wine that you might not normally choose on your own!
Learn more about subscriptions.
Our commitment to OINOS products
Whether it is a reliable product, an interesting product,
and whether the product is rooted and loved in the area....
We select our products with these considerations in mind.
We select products based on these important factors. We actually visit the site, talk with the creator, face to face, and select only what we think is authenticーー
I think this is much more interesting than chasing temporary fads.  
- G.Anastasios -
At OINOS, our representative, who has visited more than 200 production areas, selects only products based on a variety of factors, including the taste of the product, the reliability of the producer, and unique characteristics.
Read more