LINI910 LABRUSCA LAMBRUSCO ROSE N/V
Regular price

2,600 円

(税込)

Regular price

Sale price

2,600 円

(税込)

Unit price

per
ギフトラッピング・熨斗は、カート画面にて選択いただけます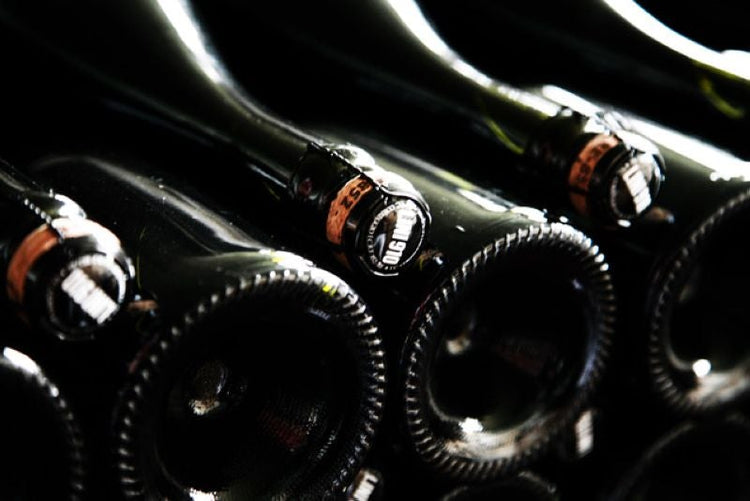 詳細情報
Vintage
N/V
Color/Type
Rosé, Natural Sparkling
Body
Medium
Style
Sustainable

&

Classic
Aging Barrel
Stainless Steel
Country
Italy
Region
Correggio/Reggio Emilia
| | |
| --- | --- |
| Grade/Grading | Reggiano DOP Lambrusco Rosato Secco (Protected Designation of Origin) |
| Grape Varieties | 85% Lambrusco Salamino, 15% Lambrusco Sorbara |
| Alcohol content | 11% alcohol by volume |
| Volume | 750ml |
| Type of cork | Cork |
| Serving temperature | 8-12°C |
| Remarks | |
About the wine.
A Lambrusco Rosé with endless possibilities that goes well with both Italian food and sushi. It has a floral aroma of rose hips, cherry and raspberry flavors, and a fruitiness that is packed to the brim. This is a "masterful" wine that is gorgeous on its own, yet complements the food perfectly. Aromas of floral rose hips, cherry and raspberry fruit, dry and fresh with good acidity. It pairs well with all Italian dishes, sushi, meat-based dishes, vegetables, and low-fat cheeses.
Lambrusco, a traditional lightly sparkling wine from the Emilia Romagna region
Lambrusco is the name of an Italian micro-fermented wine made mainly from black grapes. The grapes and wine originate from four zones in Emilia-Romagna and one in Lombardy, mainly in the central provinces of Modena, Parma, Reggio Emilia and Mantua. Lambrusco has a long history of winemaking, with archaeological evidence showing that the Etruscans cultivated the grape. In Roman times, Lambrusco was highly regarded for its productivity and high yields.
There are three types of Lambrusco: dry (secco), semi-sweet (semi-secco), and sweet (dolce). The best wines tend to be secco or semi-secco, and different styles have different taste characteristics, tannins, acidity, and color. Some varieties have fragrant floral aromas such as rhubarb, violets, baking spices, pink grapefruit, orange peel, and pepper. Aromas of raisins, almonds, spices, and ripe fruit can also be detected.

Although they tend to be relatively inexpensive, they are unique wines that can be paired with a variety of foods and are not inferior to other wines.
The balance of tradition and innovation is wonderful in LINI910's Lambrusco.
About the Winery.
The Lini winery was founded in 1910 by the great grandfather Oreste in Correggio, in the heart of Emilia, just as the label says. In the last 100 years, the wine industry, especially Lambrusco, has changed dramatically and now Lambrusco is making a great comeback to the wine industry. The Rini winery has distinguished their Lambrusco from others, and after years of hard work, research and testing, they have developed the technique of making Lambrusco in Metodo Classico, which is also used for Champagne. Thanks to this wine, the Rini Winery was nominated in 2015 as one of the 100 best opera winemakers by Wine Spectator magazine. We are also proud of our balsamic vinegar, which is traditionally made in Reggio Emilia in small barrels. Rini Winery is a family business that has been in existence since my grandfather's time, and now, as the fourth generation of the family, we are bringing a new generation of Lambrusco to the world.
Currently, the winery is run by three siblings, the great-grandchildren of Mr. Lini Oreste
Fabio Rini, the father of the three brothers (far left), is the winemaker
Emilia Romagna ranks third among Italy's 20 wine-producing regions in terms of wine production. Grapes are planted on about 136,000 acres of land in this region. The vineyards benefit from a humid subtropical climate with almost no dry season, year-round rainfall, hot and humid summers, and thunderstorms. The rainfall provides mineral-rich soils and the hillsides help drain excess water.
The winery also boasts high quality balsamic vinegar
Liquid error (sections/product-recommendations line 53): comparison of String with 0 failed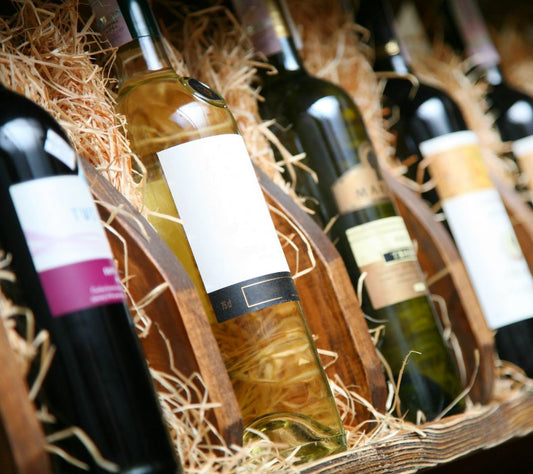 OINOS's ENIGMA monthly wine subscription service!
Each month, OINOS will automatically deliver a rare wine carefully selected by OINOS.
The contents are ENIGMA!
You will have to wait until you receive it.
However, we will send you a combination of wines that will always be a better value than the actual price of your purchase!
We will take the liberty of sending you a type of wine that you might not normally choose on your own!
Learn more about subscriptions.
Our commitment to OINOS products
Whether it is a reliable product, an interesting product,
and whether the product is rooted and loved in the area....
We select our products with these considerations in mind.
We select products based on these important factors. We actually visit the site, talk with the creator, face to face, and select only what we think is authenticーー
I think this is much more interesting than chasing temporary fads.  
- G.Anastasios -
At OINOS, our representative, who has visited more than 200 production areas, selects only products based on a variety of factors, including the taste of the product, the reliability of the producer, and unique characteristics.
Read more