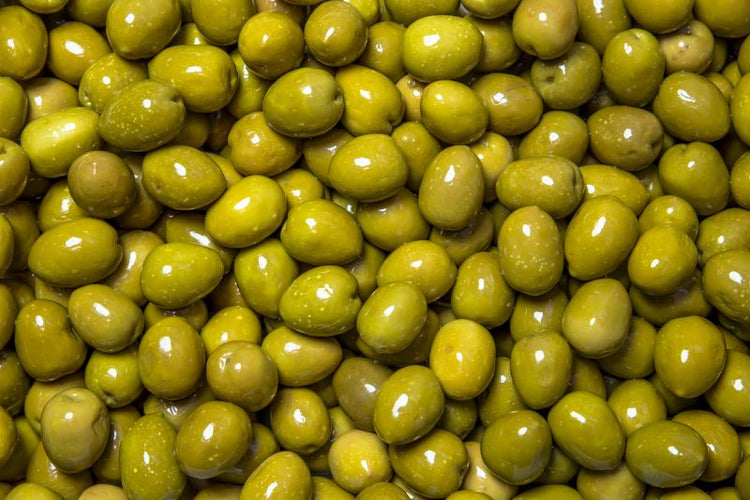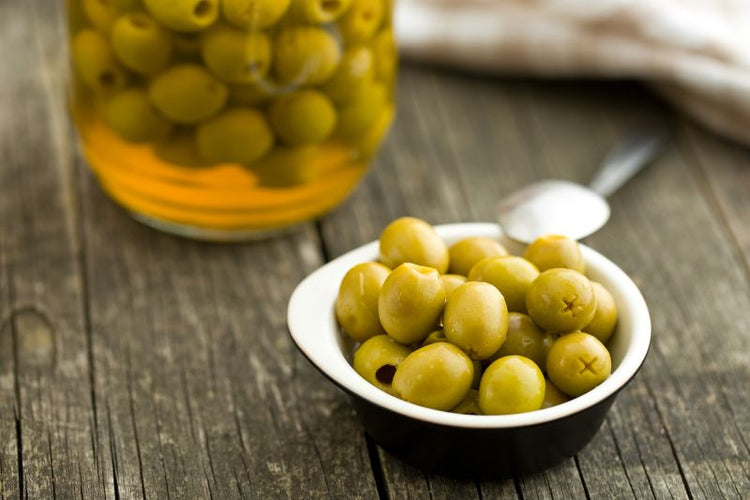 詳細情報
| | |
| --- | --- |
| Type | Halkidiki green olives, seedless |
| Country of Origin | Greece |
| Production Area | Halkidiki |
| Variety | Halkidiki |
| Ingredients | Olives, water, salt, lactic acid |
| | |
| --- | --- |
| Package | Plastic bottle container |
| Contents | 0.8kg |
| Allergic substances | -Allergens |
| Storage method | Keep out of direct sunlight, high temperature and high humidity. |
| Shelf life | 2023.07.23 |
Greece produces about 120,000 tons of table olives annually.
Olives harvested using traditional farming methods are ideal as a starter for dishes due to their depth of flavor and aroma.
Gaea's olives are harvested by hand from the finest olive groves in Greece, using traditional farming methods.
Within 24 hours of harvesting, they are immediately sorted on the spot and placed in barrels filled with brine.
The quality of Gaea olives is guaranteed by the careful selection of olives purchased and the meticulous quality control, preservation and natural treatment.
Thick and chunky Halkidiki green olives.
About Halkidiki
Halkidiki is a peninsula in Greece, part of the Central Macedonian region in northern Greece. It is bordered to the north by Thessaloniki, to the west by the Thermaic Gulf and to the east by the Gulf of Strymonia.
Due to its unique climatic conditions and soil characteristics, the Halkidiki olive is not oily, but full-bodied with a spicy, slightly bitter and fruity aroma. These oval-shaped olives are harvested when young and have thick flesh and a bright yellow-green color that turns yellow when mature. Because of its climate and soil, Greek olives are considered the finest of all other table olives. Halkidiki olives are harvested from mid-September to late October.
Perfect for appetizers and dishes.
Use as an appetizer in combination with Mediterranean ingredients such as dried tomatoes, feta cheese, blue cheese, and almonds. These olives are also a great addition to grilled fish, pasta, and other dishes.
[About Gaea].
In the mid-1990s, Greece was producing a variety of top-quality foods due to its fertile soil and excellent climate, but it was difficult to find Greek products in the international market. GAEA was founded in 1995 with a vision to spread the high quality and taste of Greek produce internationally.
Gaea is a goddess in Greek mythology and is considered to be a symbol of the earth. Gaeia's mission is to bring delicious and healthy olives and olive oil nurtured by Gaeia, the goddess of the earth, to everyone's table.
Gaea is the Greek word for "earth.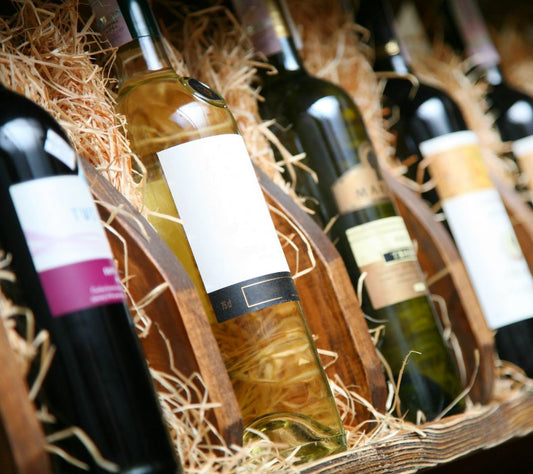 OINOS's ENIGMA monthly wine subscription service!
Each month, OINOS will automatically deliver a rare wine carefully selected by OINOS.
The contents are ENIGMA!
You will have to wait until you receive it.
However, we will send you a combination of wines that will always be a better value than the actual price of your purchase!
We will take the liberty of sending you a type of wine that you might not normally choose on your own!
Learn more about subscriptions.
Our commitment to OINOS products
Whether it is a reliable product, an interesting product,
and whether the product is rooted and loved in the area....
We select our products with these considerations in mind.
We select products based on these important factors. We actually visit the site, talk with the creator, face to face, and select only what we think is authenticーー
I think this is much more interesting than chasing temporary fads.  
- G.Anastasios -
At OINOS, our representative, who has visited more than 200 production areas, selects only products based on a variety of factors, including the taste of the product, the reliability of the producer, and unique characteristics.
Read more