EVOIKI ZIMI GREEK PITA BREAD HAND-MADE
Regular price

1,674 円

(税込)

Regular price

Sale price

1,674 円

(税込)

Unit price

per
ギフトラッピング・熨斗は、カート画面にて選択いただけます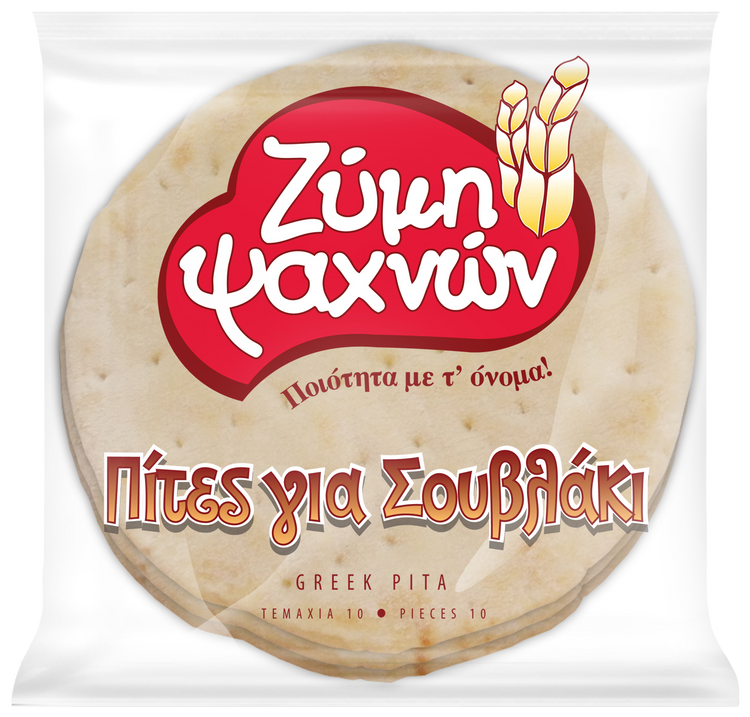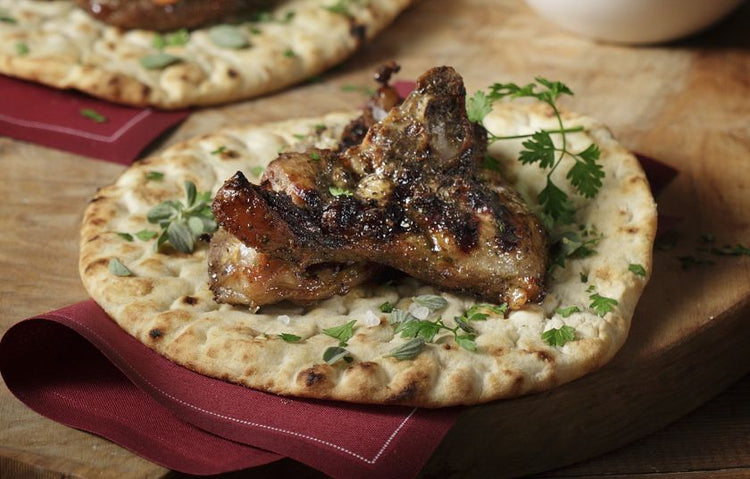 詳細情報
| | |
| --- | --- |
| Type | Frozen Pita Bread |
| Country of Origin | Greece |
| Place of Origin | Evia Island |
| Ingredients | Flour, Yeast, Salt / Preservative (Ca Propionate) |
| Storage Method | Store at -18°C (-12°C) or below. (If stored at -12°C, use within 1 month. After thawing, store in the refrigerator (4°C) and use within 7 days). |
| Heating before freezing | Yes, it has been heated. |
| Necessity of cooking | Heat before serving. |
| | |
| --- | --- |
| Nutritional Information (per 100g) | |
| Calorific value | 267Kcal |
| Protein | 7.1g |
| Fat | 2.8g |
| Carbohydrates | 57.4g |
| Amount equivalent to salt | 0.7g |
| Package | Plastic bag |
| Contents | 10 pieces (1kg) |
| Allergic substances | Wheat flour |
| Shelf life | 2022.10.21 |
What is Pita?
Pita is a general term for round, flat bread aged in yeast baked from flour, common in the Mediterranean, Middle East and surrounding areas. Unlike the pocketed version commonly used in countries around Arabia, Greek pita bread has no pockets.
The origins of pita are ancient, dating back to the Stone Age about 14,500 years ago, when the Natufians in what is now Jordan made a kind of flat bread from wild grains. By 4,000 years ago, bread was of central importance in societies such as the Babylonian culture in Mesopotamia, and the earliest written records and recipes of bread making records and recipes are believed to have originated.
In Greece, it is simply baked in olive oil, sprinkled with oregano, dipped in various sauces, and is commonly used in souvlaki, the Greek fast food.
It is also used to make souvlaki, a Greek fast food, which is served with meat or with dips such as tzatziki.
It is very easy to make souvlaki. Just slice onions, tomatoes, and other vegetables of your choice, simply grill sausages, kebabs, chicken, etc., and roll them up in pita bread with tzatziki sauce and fries. Add more cayenne pepper if you like.
This is an easy meal that provides carbohydrates, protein, and vegetables in one meal. For a more authentic taste, fry the pork with cumin, paprika powder, or cayenne pepper for a flavor similar to Greek gyros.
For a simpler version, you can make it into a pizza by topping it with tomato sauce, your favorite ingredients, and cheese. You can use kefalograviera, feta, or haloumi cheese to make a unique Greek pizza.
Pair it with a Greek beer or wine and enjoy!
Souvlaki is a very popular fast food in Greece.
[About Evoiki Jimi
Evoiki Zimi was born in 1984 in Psakna, Evia, under the name "Zimarika Psahnon", as a small privately owned company producing pasta under the hands of a skilled proprietress, faithful to traditional recipes and using only the highest quality ingredients.

In the 1990s, the company expanded into the production of frozen bread dough, which was transferred to its own factory in Kastela, Evia. As the company grew, in 2004 it moved part of its production to a new modern facility in the Dokos Kalkida area, and at the end of the 2010s it established a separate production unit in Chania, Crete, under the brand names Zimarika Psachnon and Zimi Psahnon. Under the brand names "Zimarika Psachnon" and "Zimi Psahnon", the company has been vigorously expanding its product sales network and gaining new customers in Greece and abroad.
The supreme souvlaki made with pita bread

Its success began with homemade rustic phyllo pastries and continued with crust phyllo pastries, choux pastries, phyllo katafi, traditional pies, choux pastry pies, pizzas, and croissants. Today, Evoiki Jimi's products are sold in most large supermarkets and retail stores throughout Greece. Along with the continuous development of its sales network in the world market, the export of its products has also developed in a similar way.

Evoiki Jimi's goal was to grow steadily, focusing on quality, tradition, and innovation. This goal also means creating value for society, for the economy, for the employees, and for the company.
の商品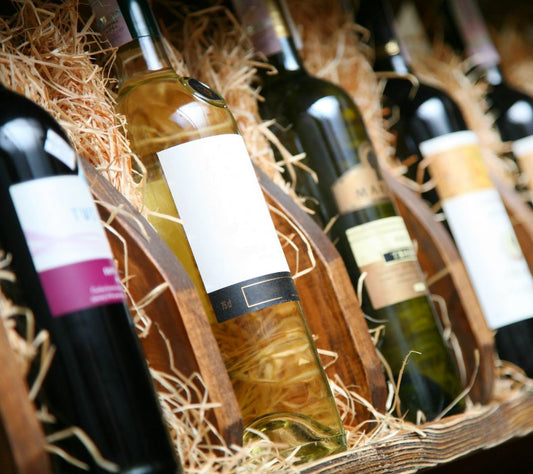 OINOS's ENIGMA monthly wine subscription service!
Each month, OINOS will automatically deliver a rare wine carefully selected by OINOS.
The contents are ENIGMA!
You will have to wait until you receive it.
However, we will send you a combination of wines that will always be a better value than the actual price of your purchase!
We will take the liberty of sending you a type of wine that you might not normally choose on your own!
Learn more about subscriptions.
Our commitment to OINOS products
Whether it is a reliable product, an interesting product,
and whether the product is rooted and loved in the area....
We select our products with these considerations in mind.
We select products based on these important factors. We actually visit the site, talk with the creator, face to face, and select only what we think is authenticーー
I think this is much more interesting than chasing temporary fads.  
- G.Anastasios -
At OINOS, our representative, who has visited more than 200 production areas, selects only products based on a variety of factors, including the taste of the product, the reliability of the producer, and unique characteristics.
Read more
Choosing a selection results in a full page refresh.