CAIR RHOSCENTO N/V
Regular price

2,310 円

(税込)

Regular price

2,000 円

Sale price

2,310 円

(税込)

Unit price

per
ギフトラッピング・熨斗は、カート画面にて選択いただけます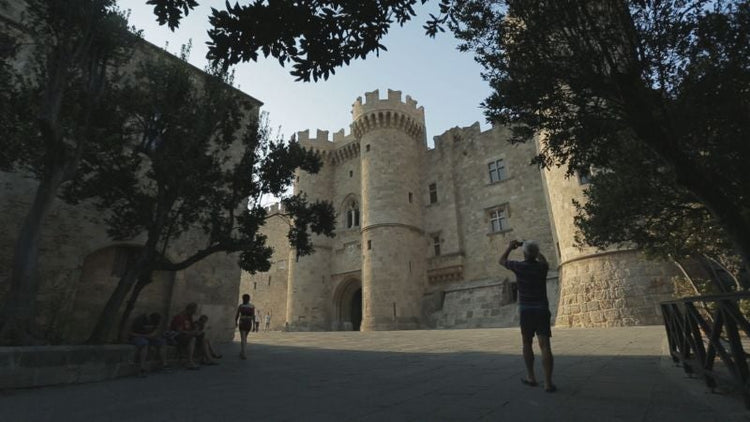 詳細情報
Vintage
N/V
Color/Type
White, Natural Sparkling
Body
Light
Style
Sustainable

&

Classic
Aging Barrel
Stainless Steel
Country
Greece
Region
Rhodes, Dodecanese Islands
| | |
| --- | --- |
| Grade/Grading | |
| Grape variety | 100% Asili |
| Alcohol Content | 9.5 |
| Volume | 750ml |
| Type of cork | Cork |
| Serving Temperature | 7-9°C |
| Remarks | |
[About the wine].
Aromas of white fruits and flowers, rich and mouthwatering bubbles, honey, honeydew melon, pears, fruity and floral. It can be paired with a wide range of foods from appetizers to main courses and desserts. It can be served with shellfish, sushi, ham and salami, cheese platters, fruit tarts and cakes. It can also be served as a cocktail with strawberry, banana or peach juice.
Fragrant Asili
About the Winery
Founded in 1928, Cair is one of the largest wineries in Greece and is known as the first winery in Greece to produce sparkling wine.
Cair's vineyards are located on Mount Atavillos, in the area where the ancient city of Kimisara is said to have been located, on the island of Rhodes, which has been an important wine trading area since ancient Greece.
The area is surrounded by mountains and rocky terrain, which gives the grapes a rich minerality, and is also known for its aromatic Asili grapes.
Sunset over Mount Atavillos
The history of CAIR dates back to 1928, when the Compagnia Agricola Industriale Rodi was founded by four Jewish Italians and two Italian nationals. This is the origin of the company's name, C.A.I.R., which is oriented towards agriculture and commerce.

When Dodecanese was incorporated into Greece in 1947, the Agricultural Bank expressed interest in purchasing shares in CAIR, so CAIR became a Greek company instead of an Italian one.

The company was owned by Mr. Bodosakis from the end of 1947 until April 1954, when he sold his shares to the Dodekanes Agricultural Cooperative Union.

Historically speaking, CAIR was the first company in Greece to produce sparkling wine using the traditional method (second fermentation in the bottle - Méthode Traditionnelle).
Historical wine cellars of the past
The vineyards of Rhodes are spread out in the mountainous region from the center to the west. The elevation, soil, orientation and microclimate of the island combine to produce grapes of excellent quality. Sixty percent of the vineyards on Rhodes are devoted to the production of white wines using varieties such as Asili, Muscat White and Malagasy.
The red wine varieties Mandilaria (also known as Amorgiano), Syrah, Cabernet Sauvignon, Merlot and Tempranillo are produced in the northern part of Attavillos' mid-western arc, spanning Damaturia, Saracos and Kritinia.
Grapes Nurtured by Magnificent Nature
C.A.I.R. has a special relationship with the vineyards and winegrowers of Rhodes. We have long-term contracts with them to guide and scientifically support the cultivation of their vineyards in order to produce high quality grapes. Meanwhile, the company's own vineyards not only produce excellent wines, but also serve as a testing ground for new varieties that will revolutionize the C.A.I.R. product range.
It is the goal of C.A.I.R. to introduce you to the characteristics of the Rhodesian terroir, expressed through its wines, both through the indigenous Rhodesian varieties, which have a history of at least 2500 years, and through the international grape varieties that grow on the island.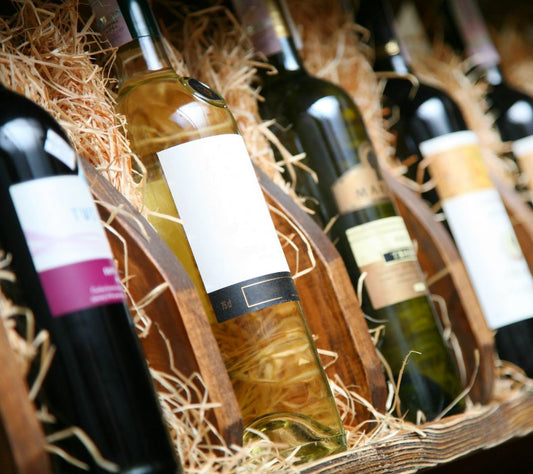 OINOS's ENIGMA monthly wine subscription service!
Each month, OINOS will automatically deliver a rare wine carefully selected by OINOS.
The contents are ENIGMA!
You will have to wait until you receive it.
However, we will send you a combination of wines that will always be a better value than the actual price of your purchase!
We will take the liberty of sending you a type of wine that you might not normally choose on your own!
Learn more about subscriptions.
Our commitment to OINOS products
Whether it is a reliable product, an interesting product,
and whether the product is rooted and loved in the area....
We select our products with these considerations in mind.
We select products based on these important factors. We actually visit the site, talk with the creator, face to face, and select only what we think is authenticーー
I think this is much more interesting than chasing temporary fads.  
- G.Anastasios -
At OINOS, our representative, who has visited more than 200 production areas, selects only products based on a variety of factors, including the taste of the product, the reliability of the producer, and unique characteristics.
Read more