ESTATE ARGYROS MAVROTRAGANO 2014
Regular price

11,000 円

(税込)

Regular price

Sale price

11,000 円

(税込)

Unit price

per
ギフトラッピング・熨斗は、カート画面にて選択いただけます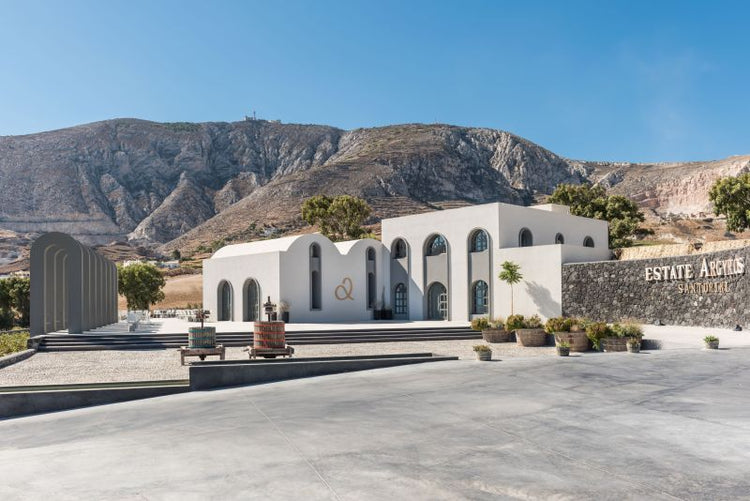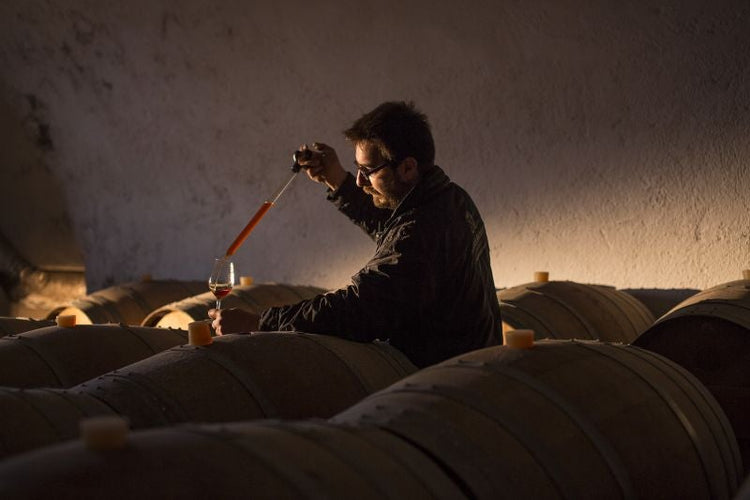 詳細情報
Vintage
2014
Color/Type
Red, Dry
Body
Full
Style
Sustainable

&

Classic
Aging Barrels
French oak barrels
Country
Greece
Region
Santorini / Cyclade Islands
| | |
| --- | --- |
| Grade/Grading | PGI Cyclades (Protected Geographical Indication) |
| Grape Variety | 100% Mavrotragano |
| Alcohol Content | 14% alcohol |
| Volume | 750ml |
| Type of cork | Cork |
| Serving temperature | 16-18°C |
| Remarks | |
About the wine.
We do not compromise on the quality of our wines, but focus on their exquisite taste, wine characteristics and elegance. The grapes are harvested from 40-year-old vineyards and cold-macerated for 5 days, followed by classic red winemaking. The wine is then aged in stainless steel tanks on lees for 6 months and then in French oak barriques for an additional 2 years. A leaner, more elegant expression of the Mavrotragano personality, this wine usually requires two years of bottle aging to fully blossom, but can be aged for up to 10 years after vintage.
The wine is full of bright red fruit flavors, spicy aromas, and toasty oak. This wine has a perfect balance of power and delicacy, and has great aging potential. It is best served with spicy dishes and red meat.
Mavrotragano can also be enjoyed with long aging.
About the winery.
Founded in 1903, Esteito Argyros is now run by Matthew Argyros, the fourth generation of the family. The winery owns 120 hectares of vineyards mainly in Episkopi on Santorini Island, which has been spared from phylloxera, and the vines that have not been grafted are on average 70 years old, with some of the longest vines being 200 years old, the longest on the island. Esteito Argyros believes in making excellent boutique wines using only indigenous Santorini varieties such as Assyrtiko, Aidani and Mavrotragano.
Over the course of
two centuries, Esteito Argyros has evolved with the times.
Over the past two centuries, Esteito Argyros has evolved with the times and now has a new winery building in the middle of the vineyards. The building was designed to adapt to the unique environment of Santorini, but still meet all the strict standards required for the production of high quality wine. Over two centuries of growing grapes and producing wines, Esteito Argyros has earned an excellent, not transient, reputation. The unique volcanic soil, the harsh climate, our heritage of grapes and our passion for what we do make for the best wines Santorini has to offer.
Winemaking is all about teamwork.
Santorini is a volcanic island with strong winds and sunshine. The soil is composed of volcanic ash, sand, pumice and lava. It is a very harsh environment for plants, with no organic matter or water in the soil. However, thanks to this environment, Santorini has been spared from phylloxera and we have been able to preserve the original vines that have not been grafted to this day. Viticulture in Santorini is very challenging, but the result is a wine with a very unique terroir. Scientific research is the key to our continued evolution. To learn from the past and to respect the land, our farming methods are organic, following sustainable guidelines. For example, we use discarded grape skins and stems as fertilizer after the harvest. By going back to what was brought to us, we have been able to enrich this soil as a result. No pesticides are used and the vineyards are plowed with donkeys every year. All grapes are grown by the original rhizomes, pruned by hand into baskets, and are not irrigated. Our vineyards are planted with indigenous Santorini varieties such as Assyrtiko, Aidani and Mavrotragano. Assyrtiko is a grape that strongly reflects its terroir, characterized by its strong acidity, concentrated minerality and firm salinity, leaving a long and complex aftertaste. Both young and old Assyrtiko grapes always reflect the island's volcanic soils and harsh climate, and are characterized by strong acidity, concentrated minerality, and firm salinity, leaving a long and complex finish. Both young and old Assyrtiko vines always reflect the volcanic soils and harsh climate of the island.

Donkeys are still an important winemaking partner
The Mavrotragano grape is native to Santorini, but until recently it was only used to make a few sweet wines and was almost extinct. It was almost extinct until recently, when producers in Santorini started to grow more and more vines from the few remaining old trees, and now it is grown to make excellent red wine.
Mavrotragano variety, which means "black and fresh" in Greek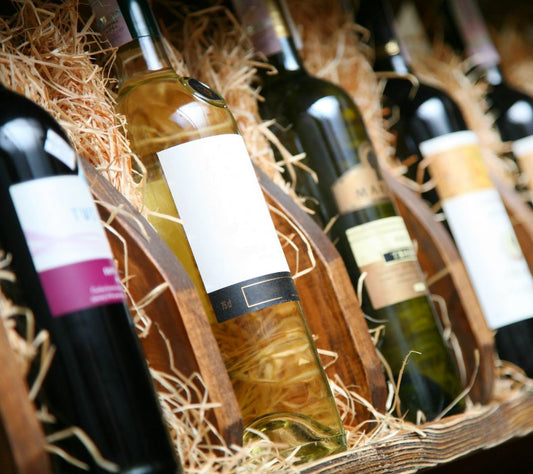 OINOS's ENIGMA monthly wine subscription service!
Each month, OINOS will automatically deliver a rare wine carefully selected by OINOS.
The contents are ENIGMA!
You will have to wait until you receive it.
However, we will send you a combination of wines that will always be a better value than the actual price of your purchase!
We will take the liberty of sending you a type of wine that you might not normally choose on your own!
Learn more about subscriptions.
Our commitment to OINOS products
Whether it is a reliable product, an interesting product,
and whether the product is rooted and loved in the area....
We select our products with these considerations in mind.
We select products based on these important factors. We actually visit the site, talk with the creator, face to face, and select only what we think is authenticーー
I think this is much more interesting than chasing temporary fads.  
- G.Anastasios -
At OINOS, our representative, who has visited more than 200 production areas, selects only products based on a variety of factors, including the taste of the product, the reliability of the producer, and unique characteristics.
Read more